Skip to content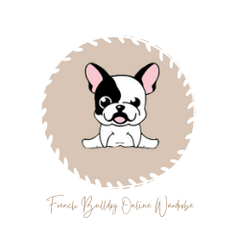 HOW TO JOIN FRENCHIELY'S AMBASSADOR?
Thanks for your interest in becoming one of our ambassadors, we are always happy to welcome new models. Followers are not the top essential for us as long as you are constantly sharing your nice Frenchies' photos & spreading the love with more people.

NOTE:Private account would not be invited & 1 Post at least (Frenchies in clothes or accessories)nice photos with your own style would be great
                               FRENCHIELY AMBASSADORS 

peeweesbigpugventure         nico_curtinho                      bellathebullie_

hamiltonlefrenchie                 stitchandalbie                      frankie.andme




the.princess.mini                   cooper_the_frenchie      winstonthefrenchiee_


Sunday,Monday,Tuesday,Wednesday,Thursday,Friday,Saturday
January,February,March,April,May,June,July,August,September,October,November,December
Not enough items available. Only [max] left.
Add to Wishlist
Browse Wishlist
Remove Wishlist