About Us
Hong Kong Based Brand
Launched in Hong Kong in 2017, Frenchiely was founded by sisters Zuri and Paggy and best buddy Robbie Ho.
We first began Frenchiely as our job in August 2017- 1 year later, after we took our first girl french bulldog home- Stella, a slightly spoiled beige french bulldog. Her favorite game is coquetry. Like Frenchiely's logo is a happy Frenchie playing on grass, as our wish for Stella is all about living in happiness.
                      -
 

Modeled by Stella,  a 26lb/12kg Frenchie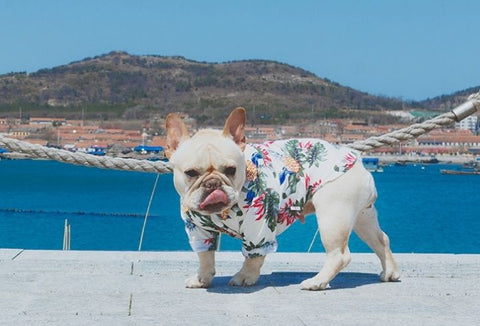 We knew and met many French bulldog owners and lovers; what we were talking is about the pleasure to have a french bulldog and troubles to accessorize Frenchies. We tried to purchase different clothes for our baby Stella, rarely bought a suitable one.
When Stella had the lifetime first period, that troubled us, we bought four different types of heat panties with different sizes and fabrics, finally found the most suitable one by trying. At that time, we decided to work on offering a better solution for french bulldog owners and what is the best for french bulldogs.
French Bulldog Clothing Store Since 2017
we are passionate about making cute and stylish dog outfits that are as beautiful as they are comfortable.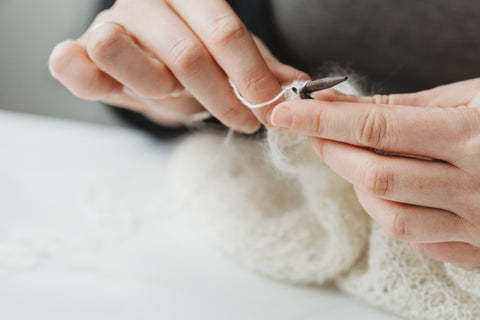 Our Products

Today Frenchiely sells hundreds of apparel & accessories for French Bulldogs from summer shirts, dresses, sunscreen vests, swimming vests, raincoats, rain shoes, summer cooling products, hoodies, pajamas, overalls, suits, jumpers, sweaters, winter coats, and mommy & dog matching-outfits. We are continually improving our line of clothes, adding new trends, and consistently improving quality & customer service. Most of our apparels are designed & made in Korea with eco-friendly & safe fabric that would keep french bulldogs clean & healthy. All of our collections are tested and tried on French Bulldog models before launching to ensure the maximum customers' satisfaction.
We Make Clothes for All French Bulldogs, thoughtfully

French Bulldogs are born with Round body, vulnerable skin, short legs, short snort, thick neck & broad chest, these are the words to describe such a creature - Frenchie, with all these questions considered, We are making clothes well-tailored, comfortable & safe material, no scratches under armpits, protecting Frenchies from sunburn and coldness in extreme weather.

Frenchies' feeling comfort is what we care most, and stylish designs differentiate us from our competitors, flexibility, and no limits for Frenchies to play and enjoy their time. Plus, a different good look suits young dog parents! That' Frenchiely! All about love. 


 

 
Good Dogs Deserve Great Design
Frencheily strive to provide better fit, comfortable for your Frenchies. All of our fabrics and materials are hand-picked for design, comfort, texture and durability. 
Every Order Helps a Shelter Dog
We donate directly to rescue and support dogs in need! Thank you for helping us help them!
SHOP THE BESTSELLERS